abs0rb.me - 3.1.7 (kj2ma)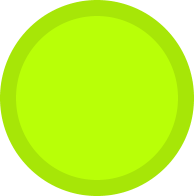 null
null

Coins






---
Titanium Case Release!
The Titanium case has been released! It is the first permanent case release after quite a long time (Carbon ahem), you're free to go get it from any mystery cell! It's got the same chance as any other case and will be here forever. Now about v4, we always make delays because we (Mostly Makan) can't set dates properly. So we've postponed the public beta release of v4 to December 28 and the public stable release on January 8. Check out our Discord to stay up to date with all the news! (Top right of the website, click the Discord icon)
---
Keybinds
---
Left click to set, right click to reset to default.
Move your mouse to control your cells
Press Space to split
Hold W to eject mass from your cells

Gather mass with pellets or by eating other players
Right click player cells in-game to invite them into a party
Type /create in chat to create a party link
Type /leave in chat to leave a party
Add people to your Party to view them on the map and compete in Party FFA