abs0rb.me - 3.2.1 (9mK18)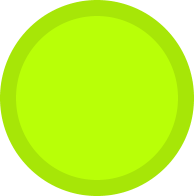 null
null

Coins






---
Happy Easter Monday and Giveaway!
Hope you all enjoyed the April Fools event yesterday. We are now doing a skin event special skin giveaway since we didn't do it yesterday. We are currently giving away 7 Easter event skins that will only be seen every Easter. Don't miss your chance to join our Discord and joining the giveaway by clicking the link that looks like a Discord icon right above. We're also currently getting a beta server up for everyone to start beta testing out future updates, so stay tuned.
---
Keybinds
---
Left click to set, right click to reset to default.
Move your mouse to control your cells
Press Space to split
Hold W to eject mass from your cells

Gather mass with pellets or by eating other players
Right click player cells in-game to invite them into a party
Type /create in chat to create a party link
Type /leave in chat to leave a party
Add people to your Party to view them on the map and compete in Party FFA