abs0rb.me - 3.2.1 (4b34a)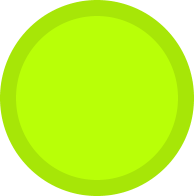 null
null

Coins






---
That Was a Rough One!
Welcome to the v3.2.1 update. We had a rough start with v3.2 yesterday, and a lot of changes have been made in the past 24 hours. We reverted a few gamemodes due to requests and tweaked others, and we believe they should now be stable until the release of v4. Last update, we added a very beta anti-spam system. It has been tweaked some this update, and we would like anyone who receives a false mute to report it, or any other bugs in general, on our discord server in order to tune its accuracy as much as possible.
---
Keybinds
---
Left click to set, right click to reset to default.
Move your mouse to control your cells
Press Space to split
Hold W to eject mass from your cells

Gather mass with pellets or by eating other players
Right click player cells in-game to invite them into a party
Type /create in chat to create a party link
Type /leave in chat to leave a party
Add people to your Party to view them on the map and compete in Party FFA