abs0rb.me - 3.0.10 (17cd3)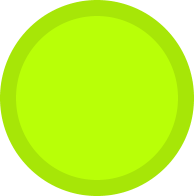 null
null

Coins






---
3.1.0 Close & Clash Royale Clan!
The 3.1.0 update is coming to abs0rb.me and it will feature many of the changes people have been looking for! We made many changes to the client to reduce lag and add many new features. There will also be many more new gamemodes such as a solo FFA, Last Man Standing, and some new gamemodes never seen before. We added more ways to get coins from playing those gamemodes as well, so stay tuned for that update. We also have had a Clash Royale clan for a while, if you are interested in joining then join us! (Name: abs0rb - Tag: #2UQC2CUJ)
---
Keybinds
---
Left click to set, right click to reset to default.
Move your mouse to control your cells
Press Space to split.
Hold W to eject mass from your cells.

Gather mass with pellets or by eating other players.
Right click player cells in-game for more options.
Add people to your Party to view on the map.